Celesco Cable-Entension Position Transducers Model PT9101 Extended Range
00035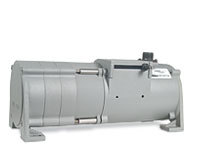 The PT9101 is a work-horse for demanding long-range applications requiring a linear position measurements in ranges up to 1700 inches. Available with either a 500, 1K, 5K, or 10K ohm potentiometer, the PT9101 operates with any basic panel meter or programmable controller.
As a member of Celesco's innovative family of NEMA 4 rated cable-extension transducers, the PT9101 offers numerous benefits.

It installs in minutes, works without perfect parallel alignment, and when it's stainless-steel cable is retracted, it measures only 6".