Celesco Cable Actuated Senser SGD
00479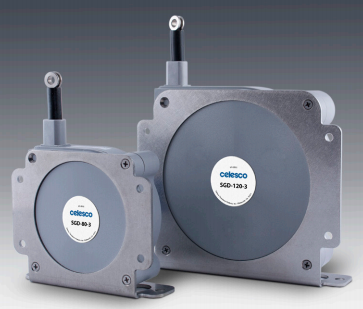 Suited for IP67 (wet) environments, the SGD provides a user-selectable 4-20mA or 0-10VDC absolute linear position signal over an 80-inch or 120-inch full stroke range option. Signal selection is simply made by connecting the appropriate pins on the included connector or selecting the proper wires in the optional cordset.
Additionally, this sensor is constructed with a rugged polycarbonate body, an extremely durable spring-loaded stainless steel measuring cable and a mounting bracket that lets the customer mount this sensor in just about any direction. The SGD is in stock for quick delivery.
Customized options are also available for OEM customers.